The export wizard allows to render subtitles.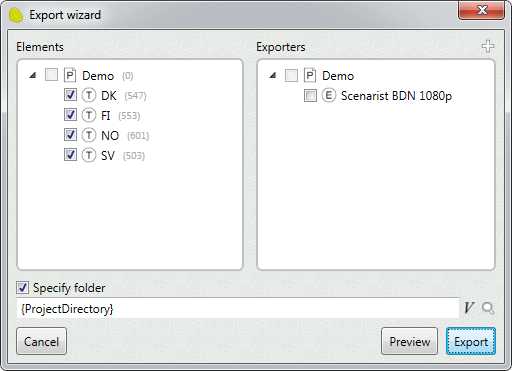 Elements
Allows to select the tracks to export.
Exporters
Allows to select the exporters to be used to render the files.
Add exporter
Allows to add a new exporter to the project, using a preset.
Specify folder
If selected, a new destination folder can be specified.
Preview
Displays the files that will be generated.
Export
Starts exporting the selected tracks using the selected exporters.