The import dialog allows to open subtitle files in different formats.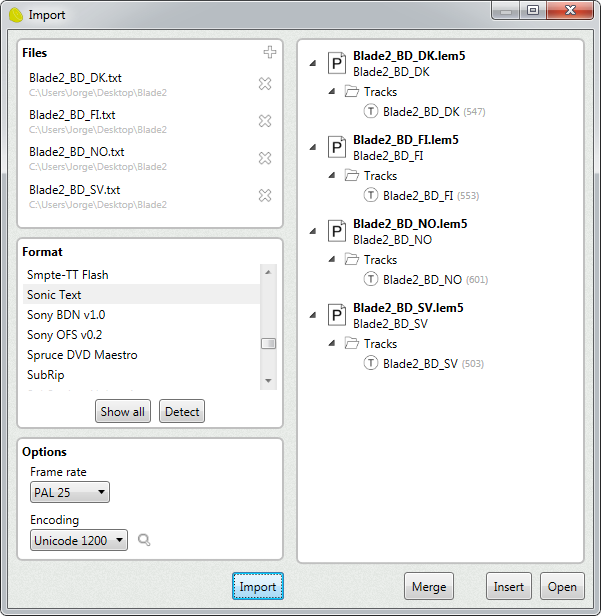 Files
This panel contains the files to import.
Use the "add" button to add files. Files can be drag and dropped.
Use its context menu to add or remove files.
Format
Specifies the format of the files.
Show all
Restores the formats list.
Detect
Analyzes the files and displays the compatible formats.
Options
Displays the parameters for the selected format.
Import
Loads the subtitle files. One new project is created per file.
Merge
If several projects were created, it merges all the tracks into the first project.
Insert
Allows to put all the imported tracks inside a current project.
Open
Sends all the projects to the subtitler.