The encoding dialog helps to select the right encoding to open a text file.
This dialog can be opened from the import dialog.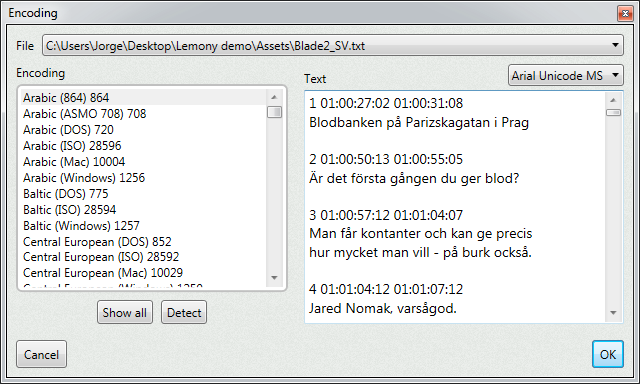 File
Specifies the file to preview.
Encoding
Displays all available encodings, and allows to select the one to preview.
Show all
Restores the encodings list.
Detect
Analyzes the text and displays the compatible encodings.
Text
Displays the content of the text file.
Font
Specifies the font used to preview.